Royal Forest of Dean and Wye Valley GL15 6QH
Dovecote Cottage sleeps 2 - 9 Currently for 2022 this cottage is on a long let and is unavailable for holiday lets
Coachman's Cottage sleeps 2 - 5 has availability throughout 2022
Please note that groups up to 12 can be accommodated in The Coachman's and The Dovecote Cottage together, the table in the Dovecote Cottage can seat up to 12 persons and the kitchen is equipped for a group of this size.
Coachman's Cottage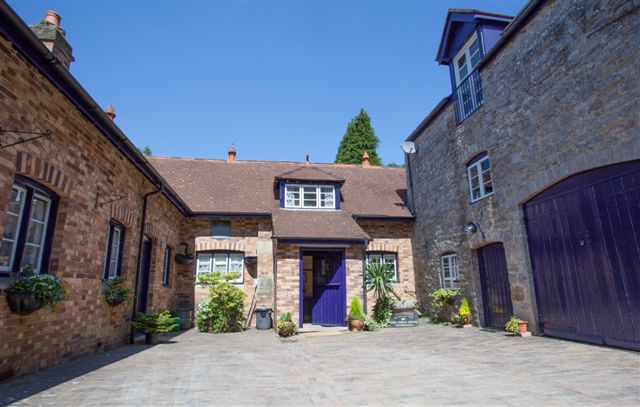 Courtyard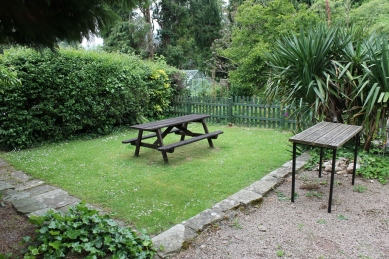 Coachman's Cottage Garden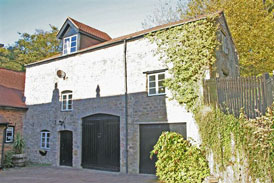 Dovecote Cottage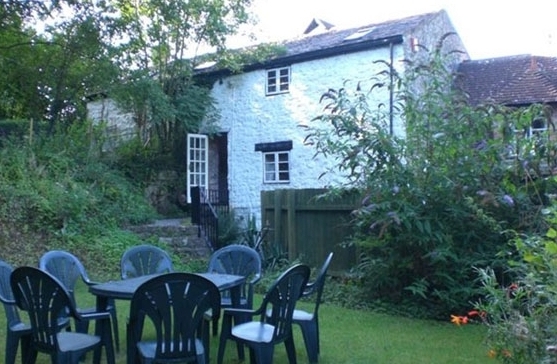 Dovecote Cottage Garden
Situated on the western border of the beautiful Royal Forest of Dean in the Wye Valley and within walking distance of the delightful village of St. Briavels, the cottages adjoining are the perfect place for reunions, family gatherings, holidays for painting , rambling , writing , photography, history, golfing, cycling and many other types of groups.
There are individual descriptions for each of the cottages in the following sections and each can be hired individually or in conjunction with the other to accommodate a larger group.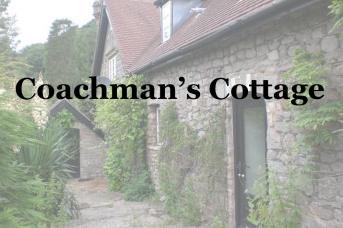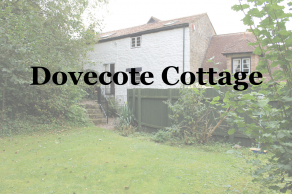 Our Green Credentials
The Coach House and adjoining cottages are owned by The Wye Valley Arts Centre
and proceeds from the holiday lettings support the Centre and its charitable fund.
We are very pleased to have incorporated photovoltaic panels to generate our own electricity and solar hot water heating to supplement the normal electrical system.
We are a member of RELACS (REnewabLe energy for tourist ACcommodation buildingS) which is a register of sustainable holiday accommodation.